When you start and run your business in Japan, there are some occasions when you need to make a contract with your counter party.  But contracts can be a sensitive issue. You may be able to understand the conditions, but to protect your rights and interests, just understanding conditions are not enough.   You need to negotiate and make the terms more advantageous for you.
Which lawyer should you consult with about contract?
That should be the lawyer who knows not only about law but also business. Sometimes if you go to a high-profile legal firm, the attorney in charge of your case turned out to be a freshman without any knowledge of business practice. In that case, you may face difficulties in explaining your business concept.
Multilingual Language skills are also important. By nature, legal matters are complicated. So, it is better to select the lawyer with whom you can communicate in your native language.
And legal fee shouldn't be too expensive. You may hesitate to consult with a lawyer if his or her fee is too expensive. Hesitation on your part would risk damage to your business.
How much does it cost to hire a lawyer to make a draft of contract in Japan?
Cost for making a draft of business contract vary depending on the type and volume of contract.
If you need to make a service contract, we can prepare the draft at the cost described below.
| | |
| --- | --- |
| Service Contract for one type of service (except for complex or very unique services) | 80,000 yen, excluding tax |
| Service Contract for two types of services (except for complex or very unique services) | 150,000 yen, excluding tax |
| Service Contract for three types of services or complex or very unique service | 200,000 yen to 300,000 yen, excluding tax |
If you want to know about drafting Terms of Service, please refer to the following page.
Drafting Terms of Service by Lawyer in Japan – Good Lawyer for non-Japanese entrepreneur (ashitanoshishi-en.com)
Our Lawyer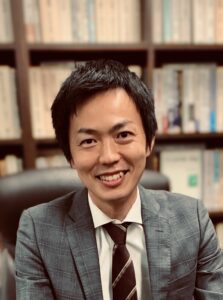 Our attorney, Atsuro Tsujino, used to work for legal department and business planning section of a global company, then became independent lawyer in Osaka. So, he knows both laws and business and has a particular strength in contract review work. He gives advice about contract drafting to domestic and global companies every day (His recent lecture about contract. 株式会社商事法務 (shojihomu.co.jp))
Besides, as the member of Lawyers Network for Foreigner, he has many non-Japanese clients. So, he is used to communicating in English about complicated legal matters.
Online Consultation is available.
You can consult with him from wherever you are about contracts. He can provide consultation via Zoom or Microsoft Teams.
If you need his assistance about business contracts, feel free to make an appointment from our contact page.